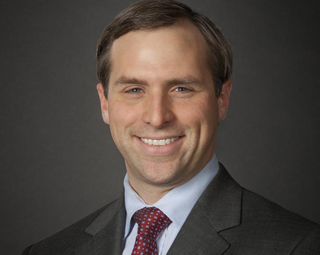 Tobe Holmes has joined University City Partners as its planning and development director. Holmes, formerly with Center City Partners, will oversee all UCP planning and development initiatives.
At Center City Partners, Holmes managed economic and community development for transit-oriented Historic South End.
In his new position with UCP, Holmes will work with the city, county and state governments as well as developers, institutions, businesses, residents and special-interest groups to fulfill the vision of University City, said UCP Executive Director Darlene Heater.
"University City is experiencing remarkable investment, both from the public and private sectors," Heater said. "Bringing Tobe Holmes on board at this stage of our community development is the best investment we can make on behalf of our community and constituents."
Holmes will have an integral role in all land-use and transportation decisions, guide and influence private and public investments, and advocate for neighborhood, business and destination infrastructure and amenities, she added.
Experience with transportation and community planning
Prior to joining Center City Partners in 2012, Holmes spent four years focusing on transportation and long-range projects for York County, SC. Holmes also has worked in the private sector, doing retail-market analysis and community vision sessions for Arnett Muldrow & Associates in Greenville, SC.
He holds a master's degree in regional planning from Clemson University and has gained first-hand experience in running small retail businesses while operating bike shops in Charleston, S.C.
Already working on UCP plans
In his first month with University City Partners, Holmes has spent time learning about existing, planned and needed infrastructure projects and putting together proposals for two development plans.
One plan will closely examine the evolving retail, residential and office potential near the JW Clay Boulevard transit station over the next decade. University City Partners and five owners of property near the station are funding the study.
The other proposal will look at ways to leverage the coming 26-mile Cross-Charlotte Trail and 35,000 students, faculty and staff at UNC Charlotte to transform the suburban shopping-center district where Toby Creek Greenway (a segment of the future Cross Charlotte Trail) crosses W.T Harris and University City boulevards.
Charlotte has a model of what could happen here when redevelopment leverages greenways, he says: The Metropolitan at Midtown, along the Little Sugar Creek Greenway in center-city Charlotte, is an example, although the scale of this may look a little different.
Avid cyclist, hiker and community planner
Holmes is excited about what his new position involves. "My work here marries a lot of my passions," says Holmes, an avid cyclist and hiker. "I love greenway work. I love retail and long-range planning. I love getting into the nitty-gritty of how cities are built and then seeing what happens when transit comes along."
He will have the chance to witness that transformation both in his job and in his community. Holmes and his family live in NoDa near the future Cross-Charlotte Trail and light-rail line to University City.