Discover nature. Jog, walk or simply explore.
When fresh air is calling your name, University City is here to deliver. From hiking to biking, picnics to parties, enjoy exploring the great outdoors by visiting the nearby parks and greenways. There is plenty of opportunity to escape!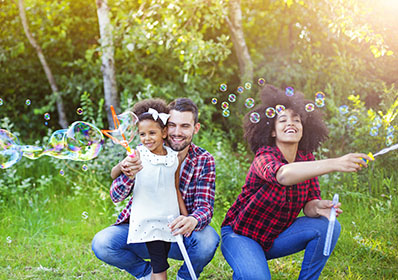 Parks
There are many private parks in planned neighborhoods, and public park options in and near University City. Visit Mecklenburg County Parks and Recreation to explore Reedy Creek Park and its dog park component, Kirk Farm Fields, Mallard Creek Community Park, Mallard Creek Soccer Fields, and Mallard Creek Tennis Courts. Reedy Creek and Mallard Creek Community Parks have rental facilities available for gathering with family, friends or colleagues.
Natural Escapes
University City has natural escapes close to homes and offices. Fourteen miles of greenway provide a bike-friendly way to travel, exercise or leisure. Toby Creek, Mallard Creek and Clarks Creek greenways connect to UNC Charlotte and its Botanical Gardens, University Research Park, light rail stations and a dozen neighborhoods.
UNC Charlotte's botanical gardens and greenhouse showcase rhododendron, azaleas and other Carolina's flora. Explore Reedy Creek Park and Nature Preserve. The 850-acre oasis includes athletic fields, playgrounds, fishing ponds and a competition-level disc golf course, plus 10 miles of forest trails (watch for deer, beaver, red-tailed hawks and barred owls!) and a nature center that offers programs and camps.