When preparation meets opportunity.
A vibrant area with everything needed to move forward. University City is a great place for existing businesses and startups to be and grow.
Business Owners
Since the establishment of UNC Charlotte in response to a rising demand for education generated by advancement in technology, University City has stepped up to meet the current and future needs of the business market.
The area is now home to large, mid-sized and small businesses, students, families and young professionals who come here to learn, create, plant roots and thrive. Together, these businesses and individuals make up University City, Charlotte's second largest employment center outside of Center City.
"From the business perspective, it makes great sense to be here because of the location and access."– Dr. Michael Dockery, Ortho Carolina.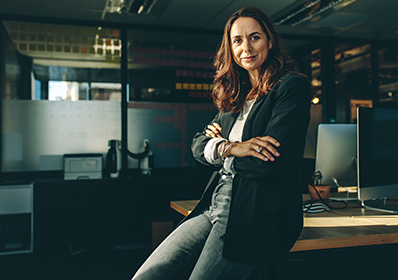 Attractions & Amenities
University City is home three incredible office parks, all enjoying significant investment. Originally created to meet the growing demand for technology jobs, our business parks are evolving for today's employer and employees. You will find mixed-use development for employees to work closer to their place of employment. University City is also increasing pedestrian access through sidewalks and bike lanes from light rail stations and throughout office parks to accommodate the business community.
University Executive Park is in walking distance to the area's largest shopping and entertainment center with IKEA, Hobby Lobby, Marshall's, Old Navy, Topgolf and more at its back door.
Innovation Park, the largest office complex in University Research Park, has new owners with ambitious plans that include more offices, housing, shopping and other uses.