Refresh and reconnect.
Perfect for working professionals, families, students and individuals or friends seeking diverse food, lodging or shopping experiences, University City has choices for everyone.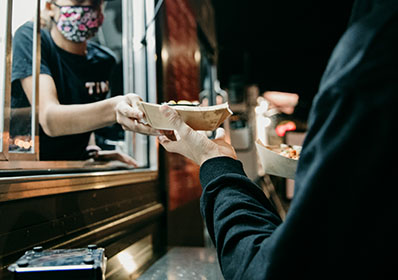 Dine
The area offers niche locally owned and operated restaurants, as well as upscale restaurants and lounges with executive chefs. There are quick eats for lunch or dinner on a busy workday, casual and authentic dining settings, some of the best global dishes, southern style seafood, lounges for brunch or fine dining and specialty drinks that have gained national attention. University City dining choices continue to grow and make it possible to try something different every visit.
Shop
Whether you are looking for traditional or unique clothing and products, University City has something you will love. Shoppers seek retail therapy at Concord Mills outlet stores, Northlake Mall, IKEA at Belgate Shopping Center, in addition to 30 other retail shopping centers.
Pop-up vendors who sell specialty and artisan goods can be found at seasonal and annual events like University City Farmers Market. These shops meet your everyday needs to your something-special-gotta-haves.
The area also offers a variety of grocery stores from popular brands like Publix, Harris Teeter, Food Lion, Trader Joe's, Aldi, Lidl, Walmart and Target, to small locally owned markets like Patel Brothers, Holy Joes Meats & More and Zaytuna Halal Market.
Stay
Come and spend a few days exploring, visiting or doing business. University City hotels offer unique amenities, gorgeous views, in-house or nearby dining and our signature southern hospitality. Short and extended stay hotels are accessible to Center City and South Charlotte by way of public transportation on CATS buses or LYNX light rail, making it convenient for Charlotte visitors.