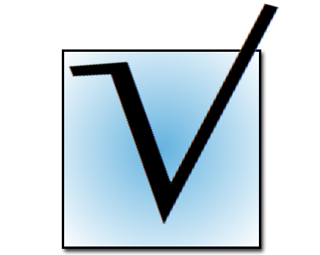 Our recent invitation to take a brief survey about University City Partners drew more than 100 participants and many useful responses. "The survey was like a pulse check to make sure that what we are hearing in our meetings also represents the opinions of all of the folks who benefit from our services," says UCP Executive Director Darlene Heater.
What the heck are UCP and MSD?
University City Partners (UCP) is a nonprofit group that oversees a state-chartered, property-tax supported municipal service district (MSD) in the University City portion of Charlotte that encompasses University Research Park, University Place, UNC Charlotte and the nearby office, retail and multifamily neighborhoods.
North Carolina has several dozen such districts, each created to promote a particular business district, ranging from downtown Waynesville to Charlotte's Center City. Charlotte City Council chooses and oversees the nonprofit groups that manage our city's two MSDs.
The University City Partners staff of three, including Heater, takes its direction from a Board of Directors representing major University City businesses and property owners, plus government elected officials.
Who took the survey, and what did they say?
University City Partners sent invitations to take the survey to everyone who receives our twice-monthly e-newsletter, plus key communicators, property owners within the University City Municipal Service District, University City residents who belong to the social media network Nextdoor.com and people who visit UniversityCityPartners.org.
The on-line survey asked respondents to rate University City Partners in such areas as support of business growth, marketing, responsiveness to business needs and communication of community activities. The survey also attempted to determine which activities are most important to our community.
The big hot button – supporting business growth and development – was ranked extremely important or very important by 113 out of 114 people who answered the survey. On the other hand, helping improve schools and build partnerships between schools and businesses scored high among about 60% of people taking the survey.
Survey takeaways
Heater said that the survey shows that, "overwhelmingly, folks recognize the work that we do and that we are working on the things that are most important for growth and vitality of University City." Ironically, the survey responses also indicate "that we need to do a better job of keeping the community informed on the work that we are doing," Heater added.
"A lot of the comments that people made (about projects they want UCP to take on) were about things we are working on that we are not letting people know about" – such as erecting signage to brand and identify University Research Park.
Behind-the-scenes work
The other challenge is helping our community understand that some of our work, by necessity, cannot be shared, such as when a major business seeks help finding a new location in Charlotte and other cities.
"A lot of the work that we do is behind the scenes, and we've become accustomed to doing things behind the scenes," Heater said. "We sometimes forget that we have a public that needs to be informed about the work we are doing to build a better University City."
Expect more communication
The survey results have been shared with UCP's Board of Directors and Charlotte City Council and are now available to the general public on UniversityCityPartners.org. The survey's results already have convinced Heater that "it is important to continue to reach out to the community about issues and priorities that maintain and grow the vitality of University City.
"This is not a one-and-done. We will continue to reach into the community to get input on the work that we are doing."
View the survey, and tell us what you think
Our executive director, Darlene Heater, welcomes your thoughts and ideas.