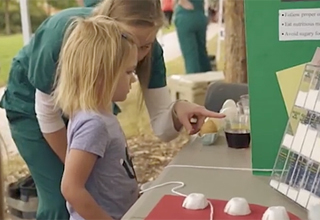 It takes many hands to create this much fun, and Charlotte Kids Fest could sure use yours this Saturday at UNC Charlotte.
Visit our Charlottekidsfest.org website and browse through the many activities. If you see one where your talent or heart fits best, we will do our best to get you connected with the group involved.
Click here to access the volunteer form. Note that it is at the BOTTOM OF THE PAGE.
Fill in your preferences in the Message box on the form. We will contact you.
If you have questions, please contact our volunteer coordinator, Ania, at ania.apicionek@3rdrockevents.com or 704-915-9053.
Thanks!