On November 25, three talented University City art students had a very special afternoon.
In late October, Spectrum Center had invited Julius L. Chambers High School art students to paint a mural inside the home of the Hornets uptown. 
They were invited back for the big reveal during a game. 
Students included Jaylan Mays, a junior and varsity football player; Linda Tran, a junior and aspiring artist; and Kira Porter, a junior and aspiring nail artist.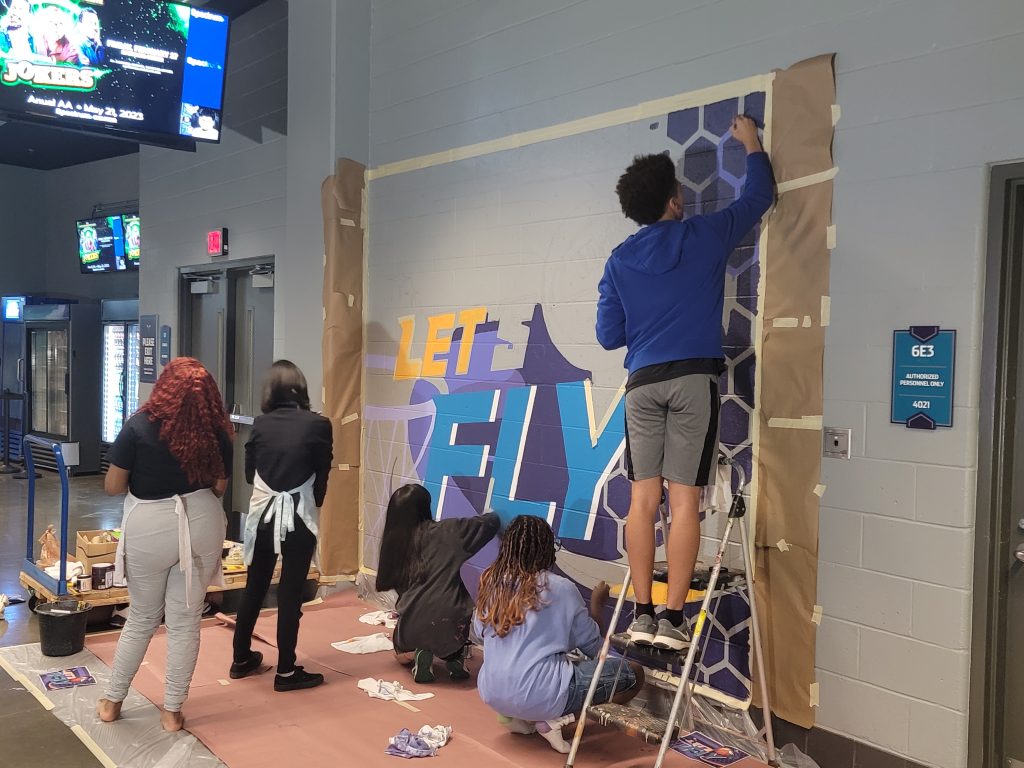 Before the game, they were treated to a tour, and were invited to watch the match from box seats—they even got a shout-out during the game.
Art teacher Cynthia Kasberger recommended the three students for the project. 
"The students were shocked when they heard they were selected for the mural," Kasberger said. "They assumed I was asking them to paint a mural for the school, which they were already excited for, but when I mentioned the Hornets and the Spectrum Center, and working with a professional artist, they were jaw-dropped."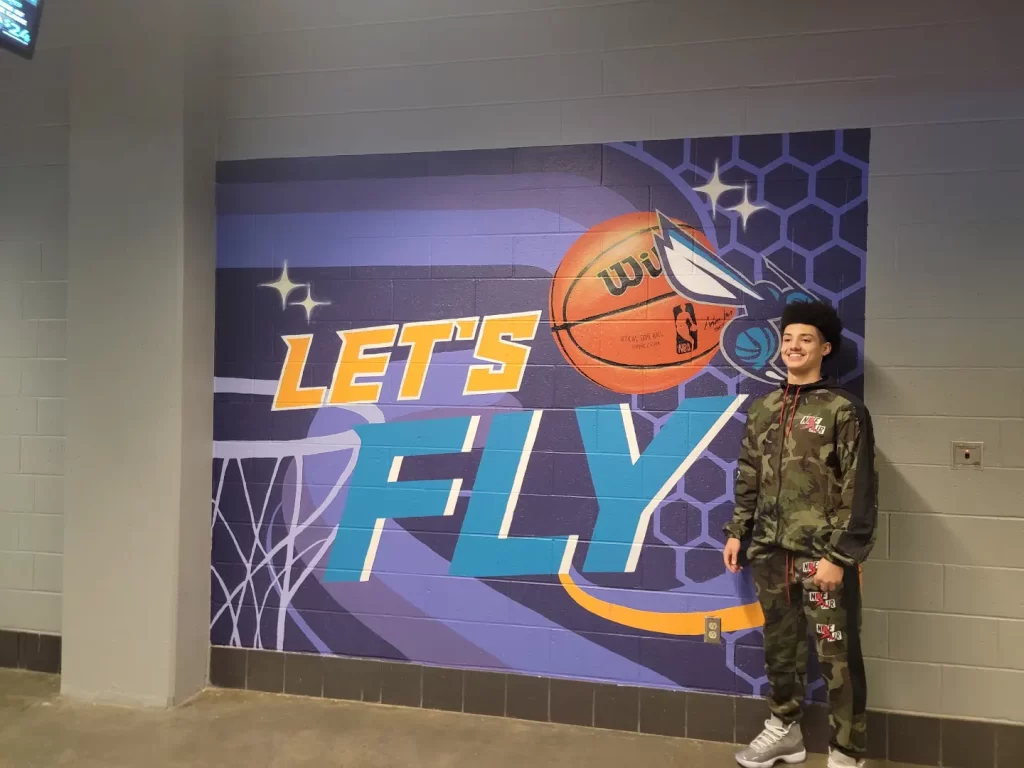 The school joined three other high schools in Charlotte Mecklenburg Schools system for the project. 
The mural will stay up for a year, until the Hive will invite a new group of students to paint another mural.