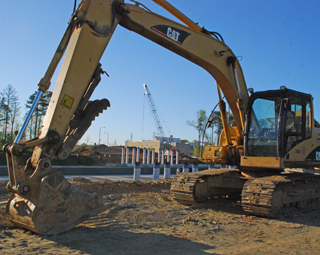 From a new I-85 bridge to the Famous Toastery restaurant at University Place, construction crews have been busy across our central business district – and that doesn't even count interior renovations you can't see, the Blue Line Extension or numerous projects at UNC Charlotte.
We've put together this photo guide of the action, organized by segments of our municipal service district.
You can get detailed information on all of the major construction, renovations, transportation projects and property sales over the last two years in the University City Partners 2016 Economic Development Report. To view download the full report, CLICK HERE.