President and CEO Keith Stanley officially joined University City Partners on January 1, 2023. Keith comes to Charlotte from Milwaukee, and is no stranger to community building. In his prior role, he served as Executive Director of Near West Side Partners, a community organization that spearheaded revitalization, community cohesion, and neighborhood sustainability efforts.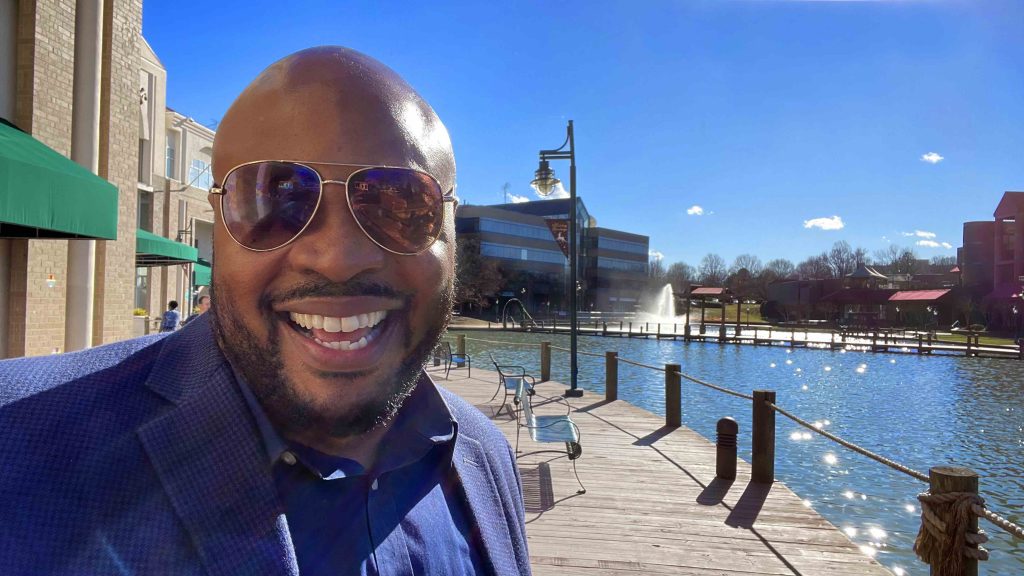 Here, we chat with Keith about his impressions about University City so far, what drew him to the role, and what he hopes to accomplish.
What are you most excited about now that you're here and in the role? 
I am a Milwaukee native and had been there all of my life, so it's exciting to start fresh and make new connections here in my new hometown! I am really excited about making those connections and, specifically, about bringing more business and entrepreneurial opportunities to our Black, indigenous, and people of color community members. I have already met so many great people.
What impressions do you have so far about University City? 
I already know that University City is a diverse ecosystem. We are the second largest employment center in the city and a significant driver of Charlotte's economy. The energy and growth are really exciting to see! It's also clear to me that Charlotte's city leaders really want growth that works for all, which is great. 
What should the community know about you and your leadership style?
I want to connect and learn from the people of University City. Learning is understanding the dreams and goals of this dynamic community and creating a strategy with the University City Partners team to reach these goals. 
How can community members get connected with you and involved with University City Partners? 
I encourage the community to reach out to me directly at kstanley@universitycitypartners.org and keep an eye out for our many community activities on our website at universitycitypartners.org.