On Tuesday, June 28, artist Matthew Steele will connect with University City residents in a virtual event to discuss his plans and gather insight for the City of Charlotte-funded J.W. Clay Boulevard Streetscape project. Here, Steele discusses where he is in the process, how he approaches art that is tied to place, and his own personal connection to University City.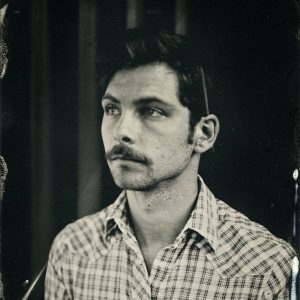 Where are you right now with the public art project?
We're looking at the J.W. Clay site and how the site is going to change. It's a little complicated, because I'm designing for a space that's going to change and I don't know how it's going to change. You've got crosswalks and poles flashing lights. You've got trees all along on both sides of the road, and you've got a power box, so there's a lot going on in that space. I'm trying to figure out how I can make the most impact with the space in the perimeters that I have. 
You're from Indiana. What brought you to Charlotte?
I'm originally from Crawfordsville, Indiana. It's about an hour from Indianapolis. And after I earned my BFA at Indiana University, I came to Charlotte in 2012 for a McColl Center for Art + Innovation Artist Residency. Now I work on the gallery team at UNC Charlotte, hanging exhibitions and working with students' work. I do a lot of the technology side of things, and I really like thinking about how people get to interact with the space. 
What's your personal connection to University City? 
I've lived in University City for about five years. It's the gateway to the greenway that I ride my bike on every day to work. So I have a vested interested in this project, not only for my own personal reasons – I'm going to see it every day and people I know are going to see it. The art will stay the same, but everybody else will change around it. Their relationship will change with it. I hope it's something that will make people happy to see. 
What do you hope to get out of the community that will inform your work?
I'm especially interested in hearing University City residents respond to the question, What are some significant pieces of history associated with this neighborhood, personal or otherwise?
How do you approach creating art that is tied to space?
Fundamentally understanding the place and the people that are going to surround this sculpture every day is inherently valuable. My general philosophy would be any art that's public should be site-specific. That doesn't mean that the artist needs to be born five miles from the site. But it does mean that understanding this space and making something suitable and appropriate in that space is vital. And you can only get that through knowing it. 
Register here for the online public event.