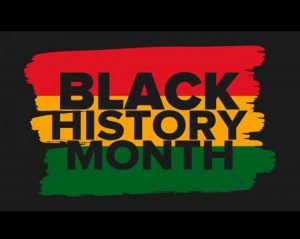 Groups across Charlotte and North Carolina aren't letting a pandemic get in the way of Black History Month, nor will we. In recognition of the achievements and central role of African Americans in American and Charlotte history, we have assembled links to several Charlotte  and NC virtual events, activities and research that you can explore.
Events and activities with University City ties
Events and activities with Charlotte and North Carolina connections
Celebrate Black History Month with Charlotte Mecklenburg Library. The Library's Black Lives Matter programming initiative has a variety of virtual discussions, story times, book groups, speakers and more to explore and celebrate Black History this month and every month. MORE
Black History Month Read-In, by NC African American Heritage Commission. Celebrate literature and hear from five North Carolina authors with the 4th Annual Black History Month Read-In! MORE
Black History Month genealogy regional conference, held online Feb. 6 by the 4 chapters of the NC Afro American Historical and Genealogical Society – Feb. 6, virtual. MORE
Compilations of events and activities, by local media
Most if not all of the events listed here are online and free.