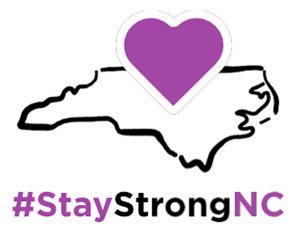 With COVID-19 again spiking across North Carolina, the state urges everyone to get tested if they have symptoms or think they've been exposed to someone who has the virus.
To help, the state and Mecklenburg County are holding no-cost COVID-19 testing events for children and adults at several locations, including:
Target University City, 8120 University City Blvd. Tests given 8 am-4 pm Nov. 20-22.
UNC Charlotte. Tests given 9 am-5 pm Nov. 20-21.
Keith Chiropractic Clinic, 402 E. Sugar Creek Road. Tests given 10 am-2 pm weekdays.
Test results should be available in 24-72 hours via email or text.
More COVID-19 testing sites; holiday health tips; travel advisory
More testing sites – Mecklenburg County maintains a robust testing-site database that you can use anytime to find a COVID-19 testing location. Many of these require you to register and may charge a fee. SEARCH HERE
Tips for holiday gatherings – Current expert advice for celebrating with a minimum of risk. MORE
CDC travel advisory –The US Centers for Disease Control and Prevention now recommends against travel for Thanksgiving and has issued updated guidelines if you must travel. MORE
COVID-19 local, state and national resources
Get the latest information on the pandemic at these government websites: