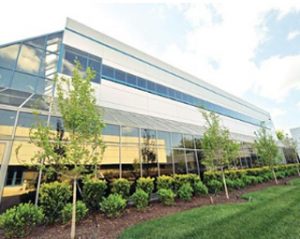 Charlotte has become a hot location for technology-based businesses, and many of these new, emerging or expanding companies are helping transform University City, as well. Check out these recent news stories:
"Charlotte's growing tech sector contributing to surge in office rental rates"
The Charlotte Business Journal reports that rental rates are surging in Charlotte and nationwide, with growth in tech industries a major reason.
CBRE, a national company that manages and leases commercial real estate, has designated Charlotte's northeast submarket, which includes University City and University Research Park, as a prolific technology submarket here.
Innovation Park, the former IBM manufacturing plant turned office park, is among several University City office buildings that have been sold, leased out, or announced for construction in the last few months.  MORE
"Data analytics firm launched at UNC Charlotte (plans) to expand, add 200 jobs"
UNC Charlotte reports that Stratifyd, a tech startup founded at UNC Charlotte, will expand its operations and add at least 200 jobs.
The firm, launched in 2015 by former UNC Charlotte professor Derek Wang and two students, Li Yu and Thomas Kraft, grew out of research on the ways augmented intelligence could ingest, analyze and visualize structured and unstructured data. MORE
"When the kitchen table just won't do: 18 coworking spaces in the Charlotte area"
CharlotteFive recently offered a look at this rapidly growing segment of the office market, where small businesses can find flexible space and, often, like-minded entrepreneurs.
Making the list is Office Evolution Charlotte, located in the Two Resource Square building at University Research Park. MORE