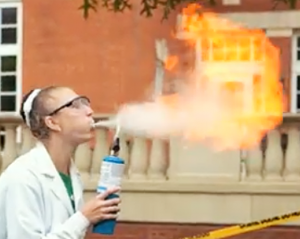 Charlotte Kids Fest 2019 is over but definitely not forgotten by the more than 6,000 youngsters and adults who enjoyed the fun and activities at UNC Charlotte on Oct. 5.
The idea behind Charlotte Kids Fest is to help younger children learn about science, technology, engineering and Math and have fun at the same time. The UNC Charlotte campus was an ideal setting such a stimulating event.
Kids Fest took place near the North Tryon Street entrance, with themed learning areas clustered around a central stage.
Many sponsors and scores of volunteers helped stage the free day of learning, arts and play. Groups ranging from the Charlotte Mecklenburg Library to Charlotte Solid Waste Department had booths with activities designed for young learners and their adult companions.
What a great place for kids to take part in a variety of activities including robotics, an archaeology dig, Lego robotics, geology mining, live music and dance and visits from superhero Batman and his arch-rival, Joker!
The many activities were carefully orchestrated to inspire and motivate young minds with professional artistic, creative, educational and playful experiences.
Learn and see more about Charlotte Kids Fest 2019
We couldn't have done it without these great sponsors and volunteers
Nearly two dozen businesses and community groups pooled resources and personnel to make Charlotte Kids Fest 2019 possible. Scores of volunteers pitched in, as well, including many people from the sponsoring groups and faculty, staff and students at UNC Charlotte.
Why did they choose to bring you Charlotte Kids Fest 2019? Let our main sponsors tell you in these short videos:
We also are most grateful for the crucial support provided by these Friends of the Festival:
Adams Outdoor Advertising
Armstrong Relocation and companies
Atlantic Bay Mortgage Group
BlueCross BlueShield of North Carolina
Blythe Development Company
Carolina Complete Health
Charlotte Solid Waste Services
Chick-fil-A University Place
Choate Construction
Charlotte-Mecklenburg Schools
Edward Jones
Parks Chevrolet
Renewal by Anderson
Selden Orthodontics
Sharonview Federal Credit Union
University Pediatric Dentistry
Help us present the Charlotte Kids Fest 2020
We only have 11 months before the next event, and we'd love to have your help. Interested? Contact Darlene Heater, executive director of University City Partners, at dheater@universitycitypartners.org.