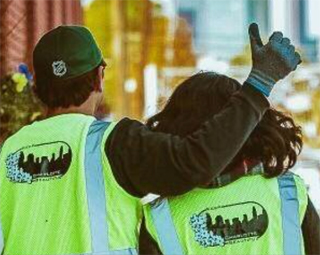 Do you have a passion for keeping Charlotte beautiful? The city of Charlotte invites you to share that passion as a member of its Keep Charlotte Beautiful board. The board has several openings.
The KCB board works closely with neighborhood organizations and homeowner groups, as well as with area businesses, schools, and local governments, to create a healthier environment.
KCB programs enhance the quality of life for Charlotteans by providing opportunities to maintain and improve the cleanliness and beauty of our city.
KCB programs include the Adopt-A-Street program, The Great American Cleanup, and beautification grants.
How to apply
To apply online, click here.
Learn more about Keep Charlotte Beautiful, visit its website and Facebook page.
Program manager Jonathan Hill also welcomes your inquiries at 704-432-4802 or jonathan.hill@charlottenc.gov.