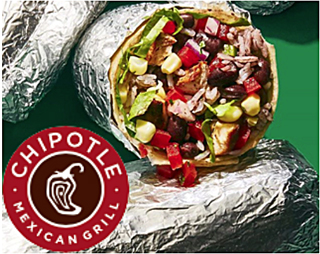 Chipotle Mexican Grill is expected to open on March 29 in Belgate's growing restaurant cluster on University City Boulevard.
Chipotle will be located at 6925 University City Blvd, near a store for AT&T authorized retailer Portables. They and four other businesses have leased space in two buildings near the IKEA store in Belgate. Mi Pueblo Mexican Grill is building a restaurant nearby.
The two retail buildings are located on the east side of University City Boulevard just south of the I-85 Interchange. Starbucks and Portables have opened. Firehouse Subs, Firenza Pizza and Venice Nail Bar will also open here. Also nearby along University City Boulevard are Zaxby's and Culver's restaurants.
About Chipotle
Founded in Denver in 1993, Chipotle now operates more than 2,400 restaurants, including one at 9335 N. Tryon St. across from UNC Charlotte.
The restaurants offer a focused menu of burritos, tacos, burrito bowls, and salads made from fresh, raw ingredients, prepared using classic cooking methods and served in an interactive style allowing people to select what want. Chipotle offers catering service and online ordering.
About Belgate
The Belgate shopping center at I-85 and University City Boulevard features the only IKEA store between Atlanta and Washington, DC, plus dozens of stores and restaurants.