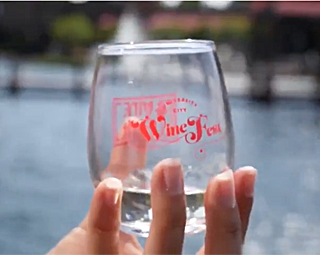 General-admission tickets just went on sale for one of the best events in town – the second annual University City Wine Fest (and beer garden!) on April 14 at University Place.
Enjoy plentiful fine wines and beer, good times and tasty food while helping the literacy programs at University City and Sugar Creek public libraries. Most of the festival booths and activities will take place along the beautiful University Place lakefront!
University City Partners and Tim Wallace of The Wine Vault created the University City Wine Fest to complement our community wine culture, promote the wine industry and raise funds for literacy programs at our University City and Sugar Creek public libraries.
This year's event will feature scores of fine wines, often poured by experts who can help you build appreciation with each sip. Nearby restaurants will have tasty samples. Several artisan vendors will also be on hand.
New this year will be a local beer garden. This fun festival addition will feature local beers and ciders with beer-garden style seating and live music.
Learn more about the University City Wine Fest