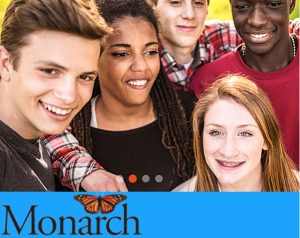 North Carolina's first Youth Crisis Center opened recently in University City at 1810 Back Creek Dr. Operated by the non-profit group Monarch, the new center serves young people ages 6-17 who need urgent mental-health care around the clock in Mecklenburg and surrounding counties.
The facility is the first of its kind for youth and teens in North Carolina who experience a mental-health or substance-use crisis and need 24/7 triage, assessment and stabilization in a secure, nurturing in-patient setting.
Located in the University East business park on East W.T. Harris Boulevard, the 16-bed Youth Crisis Center provides timely, age-appropriate mental-health care both during a time of mental-health crisis and beyond, Monarch says.
Mecklenburg County youth in need of inpatient psychiatric assessment and treatment previously had been sent to Wake, Onslow or New Hanover counties because no such facility existed near Charlotte.
"The need for a facility of this kind in Mecklenburg has been dire," said Monarch President and CEO Dr. Peggy Terhune. "Monarch worked together with Cardinal Innovations to address this need because we've seen far too many families struggle once their child's mental illness reaches a crisis point and they are simply no longer able to navigate everyday life."
Monarch's Facility-Based Crisis center for children and adolescents is managed by Monarch's newly appointed Vice President of Crisis Services, Teresa Gaskin.
About Monarch
Monarch is a nonprofit organization that serves thousands of people statewide with intellectual and developmental disabilities, mental illness, and substance use disorders. Monarch's roots go back to 1958, when a small group of Stanly County parents founded Arc of Stanly to help children and adults with intellectual and developmental disabilities.
Today, Monarch is nationally accredited by The Council on Quality and Leadership (CQL) and is certified by the N.C. Department of Health and Human Services as a Critical Access Behavioral Health Agency (CABHA) for mental health and substance abuse services. Monarch operates The Arc of Stanly County, a chapter of The Arc of North Carolina and The Arc of the United States.
In Mecklenburg County, Monarch also operates several supervised apartments for adults with mental illness and provides mental-health services including outpatient therapy and psychiatric services at offices at 5700 Executive Center Drive.
Learn more
To learn how Monarch services, call (866) 272-7826 or visit monarchnc.org.