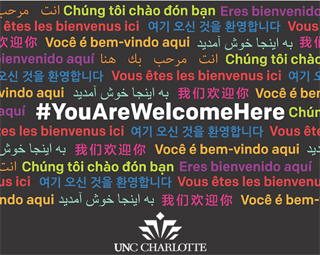 University City is a highly diverse community, and so is our university. Every year, UNC Charlotte hosts more than 2,000 students from almost 100 countries.
The university employs more than 150 international faculty and researchers, as well.
One of the best ways to truly appreciate this diversity is to come to the annual UNC Charlotte International Festival, on Oct. 14 in and around the Barnhardt Student Activity Center.
Begun in 1975, the festival now draws 20,000 people to enjoy displays, performances and tasty food!