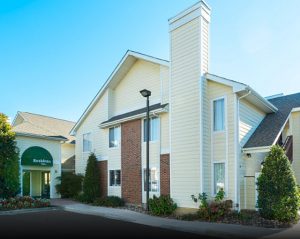 Bring your appetite to Residence Inn by Marriott at 8503 N. Tryon Street from 6-8 Wednesday, May 10, for the start of Food Truck Wednesdays – an every-other-Wednesday promotion through June 21.
Spoon's Barbecue Truck will provide the eats this week. Residence Inn will serve complimentary adult beverages and, if you like, give tours of their recently renovated extended-stay hotel near the future McCullough Drive light-rail station.
Spoon's will also be selling its barbecue dishes at Residence Inn on June 7. Another tasty food truck, Mae's Creole Kitchen, will have meals for sale at Residence inn on May 24 and June 21.
About Residence Inn
Located beside University Executive Park, Residence Inn offers suites with separate areas to live, work and dine – whether for business or recreational travel.
Amenities include outdoor pool, sport and tennis courts and fitness center, plus free high-speed Internet, a meeting room for up to 12 people and a 24-hour business center. The hotel completed a multimillion-dollar renovation last fall.
The LYNX light-rail line between UNC Charlotte and uptown will begin operation next spring with a station about a 5-minute walk from the hotel.
Learn more