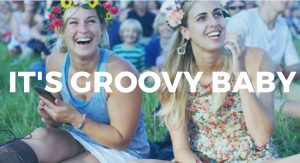 Take a popular Medieval-themed festival, swap swords for peace symbols, move everything to our version of Yasgur's Farm, and what do you get? You can find out on April 22 (also known as Earth Day), when the new Hippie Fest comes to the Hodges Family Farm at 3900 Rocky River Road, around the bend from Reedy Creek Park.
Just like that other roving festival, Hippie Fest offers live entertainment including stiltwalkers, aerial artists and musical groups like the Bees Trees Band; hundreds of artists and vendors; and the opportunity for volunteers to help create the fun. Best of all, you can enjoy Hippie Fest for free!
Get in the act at Hippie Fest
Hippie Fest invites local performers and other free spirits to join in the fun. Organizers seek acoustic musical performers plus hoopers, poi-spinners, live painters, stilt-walkers, jugglers and other side-show performers.
The event depends on many volunteers, too, in areas such as costume character, arts and crafts, clean-up and parking. All volunteers are promised a complimentary Hippie Fest T-shirt.
All ages welcome
Bring the whole family! Hippie Fest will take place 11 am-6 pm April 22 at Hodges Family Farm, 3900 Rocky River Road (just east of Reedy Creek Park). Free admission; $5 parking. Rain or shine (of course!) Visit the Hippie Fest website to learn about selling goods, performing and volunteering.
Still puzzling over that reference to Yasgur's Farm? How about Woodstock? Check it out!