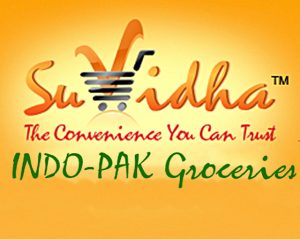 One of University City's "historic" buildings may be getting a new life as a grocery store. Suvidha INDO-PAK Groceries has taken out a building permit to renovate the longtime home of Gus's Original Forty-Niner, at 10008 University City Blvd. just east of Mallard Creek Church Road.
Suvidha operates stores in suburban Raleigh and in the Atlanta area. "Suvidha INDO-PAK Groceries is Atlanta's premier Indian and Pakistani Grocery store serving the Northern and North-Western Suburbs around Atlanta Metropolitan area," the company website states. The company's NC store is in Morrisville, near Research Triangle Park.
Suvidha stores offer a wide range of Indian and Pakistani groceries including "guaranteed fresh" Indian produce, plus an extensive collection of Bollywood movies and music CDs.
Suvidha plans to spend $976,800 to renovate and upfit the 11,400-square-foot building on University City Boulevard, according to the building permit. Poythress Commercial Contractors of Cary is listed as the general contractor.
About Gus's Original Forty-Niner
The building and 2.9-acre property are owned by Kokenes Family LLC. The Kokenes family is an institution among local restaurateurs. The family launched the Open Kitchen on West Morehead Street more than 60 years ago and still operates it.
Steve Kokenes opened Gus's Original Forty-Niner near the fledgling UNC Charlotte campus in 1969. Regular customers included the university's early champion, Bonnie Cone, and its first chancellor, Dean Colvard.
The restaurant closed in 1995. Since then, the building has housed several nightclubs catering to the college community.
Growing community of businesses serving Indian-Pakistani foods
Suvidha would be the third grocery store featuring Indian food on University City Boulevard.
Gandhi International Market is just a quarter-mile west at 9630 University City Boulevard.
India Grocers operates at 8215 University City Blvd. in the Commons at Chancellor Park shopping center, just west of Harris Boulevard.
Several restaurants featuring Indian dishes are also nearby, including Passage to India, at 9510 University City Blvd.