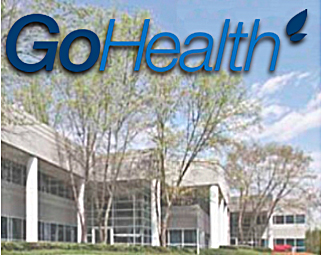 Chicago-based GoHealth, a major health insurance technology and services platform, recently announced the opening of its newest office – in University Research Park.
The company has leased space in Environmental Way, a LEED-certified office building at 1000 Louis Rose Place.
The office opening will bring about 525 jobs to Charlotte during Open Enrollment, including licensed health insurance and Medicare agents. An estimated 100 more jobs are expected to come in 2017.
GoHealth chose Charlotte "due to the impressive candidates in Charlotte and the neighboring community," said CEO Clint Jones. "By opening this new office, we continue to invest in technology, our customers, and most importantly, our employees."
About GoHealth
GoHealth is a Chicago-based company that powers GoHealthInsurance.com, a private health insurance marketplace that has helped millions of consumers shop for coverage. Working with 300 health insurance companies, GoHealth enables consumers to easily compare and shop for a variety of brand-name health plans. GoHealth provides plan recommendations and enrollment support by phone and online at no cost to consumers.
Benefits to Charlotte and NC
A GoHealth spokesman said that the enthusiasm surrounding this project from the city and its leadership were instrumental in determining GoHealth's new location.
NC Insurance Commissioner Wayne Goodwin said that Charlotte will benefit from GoHealth's new Charlotte office and employment opportunities. "Charlotte continues to see immense economic growth, and GoHealth's choice to invest in North Carolina means even more opportunity for our talented residents," Goodwin said.
Applications being accepted online
GoHealth was recently included in the Top 100 Digital Companies, 101 Best Places to Work, and the Deloitte Technology Fast500, recognitions given for commitment to environmental and employee excellence. Candidates interested in working for GoHealth in Charlotte can find current openings at www.gohealthinsurance.com/careers.