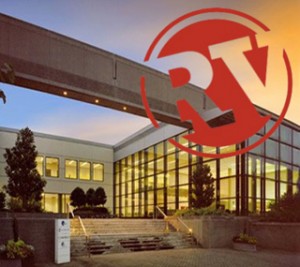 The rapid growth of Fort Mill-based tech company Red Ventures is bringing jobs and investment here, too. Red Ventures recently announced it will add 500 employees and invest $5 million on offices and equipment at Cambridge Corporate Center. On a related note, 16-year-old Red Ventures was recently valued at $1 billion.
Red Ventures specializes in telemarketing for brands including Verizon and DirecTV. More than 2,000 people work at the Red Ventures headquarters just south of Ballantyne in Indian Land, SC.
The company expanded to University Research Park in 2013, when it opened an information technology and customer-service facility at the Environmental Way building. More than 500 people work there now, and Red Ventures had already committed to adding 257 additional employees before the latest expansion was announced late last fall.
Red Ventures has committed to hire 500 additional workers and invest more than $5 million on office upgrades and equipment at newly leased space in the Cambridge Corporate Center.
The Charlotte City Council and Mecklenburg Board of County Commissioners recently approved $271,000 in Business Investment Grants for the Red Ventures Expansion. The state of North Carolina also approved $2.65 million in tax incentives over the next five years.
Red Ventures said it chose the University City location over other competitive offers in South Carolina and Maine. The company said the new jobs – in the areas of software development, data analysis, information technology, corporate support, sales and executive leadership – will have an average annual wage of about $49,000.
Founded in 1999, Red Ventures recently surpassed $1 billion in value, the Charlotte Business Journal reports. A report to the Charlotte City Council said Red Ventures has grown more than 30 percent annually for the past five years.