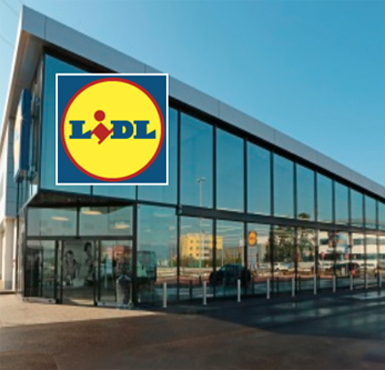 Two groceries with strong international ties are opening or expanding in University City. Lidl, with 10,000 stores in 26 countries, plans to open one of its first U.S. stores on Mallard Creek Church Road near North Tryon Street.
Meanwhile, Gandhi International Market is spending more than $500,000 to expand its longtime market on University City Boulevard.
About Lidl
Lidl plans to build a 31,000-square-foot store in the Pinnacle Point mixed-use community midway between North Tryon Street and I-85. The Charlotte City Council in November approved a rezoning to allow the new building at Berkeley Drive and Mallard Creek Church Road.
The low-cost German grocer announced in June that it would expand into the U.S. In July it announced that it would open a regional headquarters and distribution in Mebane, NC. Now the company is announcing new stores across Virginia and North Carolina, including the Triad, Triangle and Charlotte markets.
The Pinnacle Point store will be within walking distance the many multifamily communities nearby and around UNC Charlotte. The Business Journal reports that Lidl is similar to Aldi, another European-based grocer with stores in the Charlotte region. Lidl focuses on high-quality unique foods that are low-priced, the Business Journal reports.
Shoppers can expect to save about 30 percent on products compared to traditional American grocery chains, a supermarket industry analyst told the Business Journal.
About Gandhi International Market
Gandhi International Market is more than doubling its space at 9630 University City Blvd., just east of the UNC Charlotte campus. The market will expand into adjoining space previously occupied by two clothing stores. A building permit for $562,000 was issued in October.
University Center opened in 1998 and has a one-story building with 17,600 square feet of space and a two-story building with 21,900 square feet of space.
The center serves both commuters on busy NC 49 and more than 11,000 people who live within a mile radius. Over half are between the ages of 15 and 24, according to the center's leasing data.