CATS has announced that it will reduce Route 11U service between uptown and UNC Charlotte – but the route change is less severe than CATS first announced. CATS initially said that the 11U bus would no longer circle through campus and stop at the East Deck near Robinson Hall.
Councilman Phipps asked CATS to reconsider that decision. Here is the revised plan.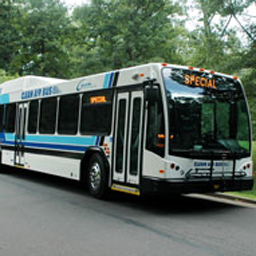 Starting October 17, 2014, the detour for the Route 11U will be revised to partially restore service on Mallard Creek Church Road, as well as relocate bus stops serving the University of North Carolina in Charlotte (UNC-Charlotte).
North of WT Harris Boulevard, the 11U will only serve North Tryon Street in the outbound direction.  Mallard Creek Church Road will also only be served in the outbound direction.  Passengers wishing to travel inbound on the 11U should take the outbound service towards UNC-Charlotte.  11U trips will continue inbound from UNC-Charlotte via WT Harris Boulevard back to North Tryon Street.
UNC-Charlotte students, staff and visitors may access the campus at the Route 11 bus stop on Tryon Street and Institute Circle, or at the restored Route 11 bus stop on University City Boulevard at John Kirk Road.  Connections with the Route 50 Red Line UNC-Charlotte Shuttle are located a block off North Tryon Street on Robert D Snyder Road and Institute Circle, or on Mary Alexander Road near John Kirk Road.  As part of the new detour, the temporary bus stop at the CRI Deck on UNC-Charlotte campus will revert to only serving the Route 50 Red Line campus shuttle.
The inbound Route 11U stop on North Tryon Street and JW Clay Boulevard will not be served during this new detour.  Customers using this stop may walk across North Tryon Street to the shelter in front of Carolinas Medical Center-University hospital.  This stop will be served by the 11U outbound schedule, with service continuing inbound from UNC-Charlotte.
Service along Pavilion Boulevard will remain discontinued.  The trips of the 11P in the Route 11 schedule will be operated as 11U trips, following the same one-way loop north of WT Harris Boulevard.
This change will remain in effect until North Tryon Street reopens to southbound traffic, expected to happen in fall 2015.