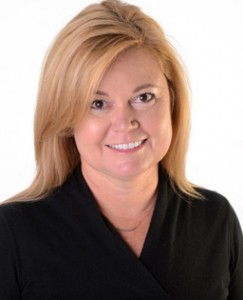 Our 2014 Economic Development Report revealed $2.4 billion in new investment across University City. How might this dramatic growth redefine us? You can explore that topic with UCP Executive Director Darlene Heater at two events:
On July 8 at the Levine Museum of the New South, design experts and Heater will discuss how to bring "A+ Urbanism" to University City – and then seek your ideas.
On July 10 at the Chamber's University City Chapter luncheon, Heater will share details of the boom and its possible impact.
July 10: Chamber luncheon to spotlight UCP's vision for University City
How will light rail, transit-oriented development, UNC Charlotte growth and new roads like I-485 transform University City?  Darlene Heater will share her thoughts on "Vision: University City" at the July 10 luncheon of the Charlotte Chamber – University City Chapter.
UCP recently published its first Real Estate Development Report, detailing 61 public and private construction and renovation projects either under way or announced in the last 12 months within our Municipal Service District, plus 10 large property sales. Totaling $2.4 billion, the projects range from the LYNX Blue Line Extension and I-485 completion to the headquarters expansions at Electrolux and Rack Room Shoes.
Heater will cover recent and planned development projects in the area, planning efforts to guide future growth and development, and the group's work in refining the vision for the community.
Sign up now: The luncheon will take place 11:30 a.m.-1 p.m. July 10 at the Hilton Charlotte University Place, 8629 JM Keynes Drive.  The event is open to both Chamber members and nonmembers. REGISTER ONLINE
July 8: Bringing A+ Urbanism to University City
The University City Area Plan envisions our main business district evolving into a walkable, livable urban center. Bringing that about may be simpler than most people think, suggest the organizers of the July 8 Civic By Design Forum. Organizers say that people attending the forum will:
Hear from Darlene Heater about University City's growth and development history.
Learn about simple design rules that have made successful urban places.
Hear designers share their opinions on time-tested rules to create A+ Urbanism.
Discuss these ideas and, as a collective group, determine the top six recommended rules for University City to implement.
The Civic By Design Forum has used this collaborative approach for the last decade as it seeks "elevate the quality of our region's built environment while engaging the public in creating a more beautiful and functional region for all."
Want to go? The Civic By Design forum, A+ Urbanism, will take place 5:30-6:30 p.m. Tuesday, July 8, at the Levine Museum of the New South, at 200 E. 7th St. The forum is free, as is parking nearby in the 7th Street parking garage.  Learn more by emailing info@civicbydesign.com