For a 45-year-old, the University Research Park is showing a lot of youthful vigor. Since January, the addition of an estimated two thousand jobs,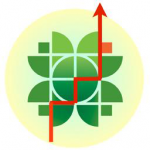 around $100 million in new investment and the landing or expansion of nine firms were announced for the 2,200-acre park just west of I-85. Here are some details:
INNOVATION PARK
Innovation Park is leading the way.
• Wells Fargo moved 1,150 employees into the former IBM complex.
• AXA Equitable is relocating its 700-employee Ballantyne headquarters in April. A steady stream of employees has been touring iPark for the last several days.
• Classic Graphics will expand its footprint by another 59,000 square feet, further cementing its record as the Carolinas' largest privately owned print operation. In April, they celebrate their 30th anniversary.
Energy giant Areva will move its North American headquarters there, boosting its Innovation Park footprint to 200,000 square feet.
• Innovation Park has filed a rezoning that will allow it to expand development by 300,000 square feet onto extra acres on the edge of its 200-acre campus. Charlotte City Council will hold the rezoning hearing on May 20 for petition 13-46.
HARRIS BLVD CORRIDOR
Development along URP's northern stretch of WT Harris Blvd. has been equally brisk.
• Electric Power Research Institute (EPRI) has settled into a renovated Verbatim building, bringing its footprint to 45 acres and a third large building. The addition will help EPRI host the several thousand researchers who visit here each year.
• SPEED, which renovated another former Verbatim building in 2008 for its home, prepares for another construction round to become Fox Sports 1. Stay tuned for additional details.
• Rack Room will relocate its Off Broadway Warehouse headquarters from Atlanta to URP by constructing a sister building connected by a 10,000-square-foot atrium.
OTHER DEVELOPMENTS
Deeper inside URP:
• TIAA CREF plans new parking for its growing workforce.
• Cambridge Corporate will house some of the 1,600 new Charlotte hires recently announced by Convergys.
• Crescent Resources breaks ground on its $33 million Circle Alexander Village apartment community on Sen. Royall Drive. The 320-unit project on 27 acres will feature one-, two- and three-bedroom units with vernacular classical revival architecture. The first units are expected to be available in fall 2013.
5 YEARS IN THE MAKING
These announcements validate the efforts undertaken by University City Partners since it expanded its municipal service district to include the University Research Park five years ago. Governed by a 22-member board of directors, University City Partners is engaged in planning, branding and advocating for University City's commercial core including UNC Charlotte, CMC University and the University Research Park.
Learn More or call Mary Hopper at 704-688-2483.