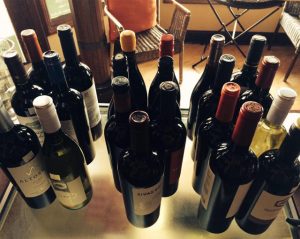 You don't need to know much about wines to enjoy the University City Wine Fest on April 13. However, if you already recognize a particular winery or want to learn more, this list might help
The following wineries will be represented at Wine Fest. With more than 100 wines available to try, you should be able to sample multiple wines from a particular winery.
Learn more
By the way, Tim Wallace of the Wine Vault chose these wineries. Visit the Wine Vault anytime to sample many of the wines featured at Wine Fest.
The Wine Vault
9009 JM Keynes Drive, Suite 1, Shoppes at University Place
Wine Fest 2019 Featured Wineries
Annalissa
Black Ridge
Cambria
Carro
Catena
Centorri
Drumheller
Elbo
Evolution
Filus
Fiore
J Christopher
J Lohr
Kiona
Limestone
Milou
Moss Roxx
New Age
One Hope
Paris
Pertico
Raimat
Rockbrook
Septima
Sileni
St Christopher
Steeple Jack
Tacho
the Path
Tiamo
Verso
Villa M
Zestos
Wine Fest featured breweries
Pilot Brewing
Great Lakes Brewing
Mother Earth Brewing
Wine Fest featured ciderworks