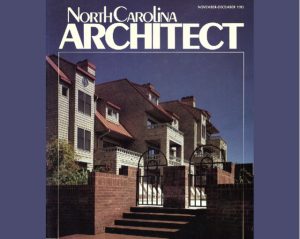 University City Partners and several property owners recently unveiled plans for transforming University Place and nearby property into a transit-energized urban center. More than 30 years ago, another group of visionaries crafted the original University Place, and it was, for its time, as bold a vision as the new one.
Check out the cover story in the Nov.-Dec. 1985 issue of North Carolina Architect!
Read about plans for the future of University Place.