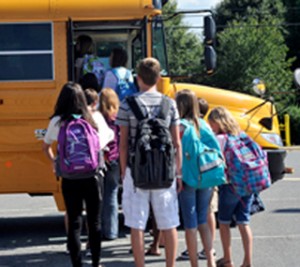 Charlotte-Mecklenburg Schools' board members want your help with a tough assignment – improving how CMS assigns students to schools. The board seeks ways to give families more choices for their children's education.
You can share your ideas via a survey available ONLINE and at all CMS school front offices.
The deadline is Feb. 22.
The CMS Student Assignment Survey is designed to gain valuable feedback on what's important to community members when considering their child's education or public education overall. Survey results will be used to inform any changes to the district's student assignment plan, which would take effect in the 2017-2018 school year.
Parents of CMS students, all Mecklenburg County residents and CMS employees can take the survey.
"We want anyone interested in the success of our public schools to participate in the survey, whether they have children in CMS or not," said Mary McCray, chairperson of the Charlotte-Mecklenburg Board of Education. "The success of our public schools impacts all of us. We want to develop a thoughtful student assignment plan that reflects input from people across all areas of our county."
The survey is part of the Board of Education's comprehensive student assignment review process, which started in February 2015 and is expected to continue throughout the year.
"Maximizing academic achievement by every student in every school is our core mission," McCray added. "The student assignment process is our opportunity to rethink how CMS students are assigned to schools and how we can provide families with greater choices to satisfy the unique interests and aspirations of all students."
How to take the survey
To access the online survey, CLICK HERE​. The online survey can be taken in English or Spanish.
To complete a paper survey, pick up a copy at any CMS School front office. Individual paper copies in other languages are available upon request. ​