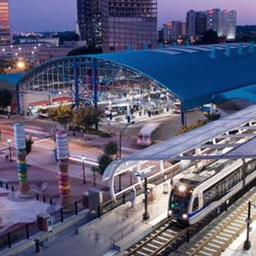 Do you use public transportation? Why or why not? Those are among the questions included in a new online survey that a transit advisory group hopes you will fill out.
The Citizens' Transit Advisory Group studies and makes recommendations on both the operating and capital progress of the Charlotte Area Transportation System (CATS).
The group also provides community feedback on CATS activities, particularly those involving the 2030 Transit Corridor System Plan.
The anonymous survey takes about 10 minutes to complete. Questions on the survey include:
Do you currently utilize public transportation?
Do you not utilize public transportation, if so, why not?
Might you utilize public transportation in the future if the 2030 plan obtains funding for completion?
What do you think about possible future funding sources to help complete the plan?
Information compiled from the survey will help the advisory group as it makes recommendations on transit services, plans and funding.