UNC Charlotte has just added its 20th doctoral program – a nursing degree designed to help health-care leaders plan for an expected surge in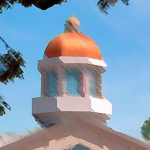 patients, particularly people dealing with multiple diseases. The Doctor of Nursing Practice will begin next fall and be offered as part of a consortium with Western Carolina University.
This new degree responds both to our aging society and the expected increase in people seeking health care because of the Affordable Care Act.
Practitioners with bachelor's and master's degrees in nursing are prepared to provide individualized patient care, but with more Americans living longer, there is a need for a practitioner who can design care for large groups of patients, said Dee Baldwin, associate dean and director of the School of Nursing in the College of Health and Human Services.
"In the past, individuals in their 50s who had a heart attack often died. Now, a greater percentage of Americans are living into the 70s and 80s, and many have multiple medical conditions that must be managed," she said.
The Doctor of Nursing Practice degree also will prepare new leaders for the expected influx of people seeking treatment under the Affordable Care Act. Baldwin said more than 32 million Americans who were uninsured will become insured. Planning on how to care for this new population is critical, she said.
"The majority of this population will need education related to prevention and wellness. Instead of a bachelor's level nursing professional accustomed to providing individual care, we'll need more advanced professionals to address the collective needs of patients and their care – someone who can design care models that will provide plans that follow patients throughout the process," Baldwin said.
The two universities plan to begin the program next fall by enrolling six students in the Doctor of Nursing Practice program at each institution. Students who have completed a Master of Science in Nursing will be able to continue for two additional years of study to earn their doctorate. In the future, students who have completed a bachelor's degree in nursing will be able to enroll.
Joan Lorden, provost and vice chancellor for academic affairs, said the Doctor of Nursing Practice will benefit the University's service region and all of southwestern North Carolina. "The advanced nursing professionals will be in demand in hospitals, physicians' practices and ambulatory settings to provide leadership on the changing nature of health care and patient needs. The graduates will also play an important role in educating the next generation of nurses. By offering the program in collaboration with Western Carolina University, operational costs will be lower as the two institutions will share faculty, library and other resources," she said.
The UNC Board of Governors gave final approval to the Doctor of Nursing Practice Program at its Feb. 8 meeting.