News in University City: Charlotte North Carolina
University City Partners provides frequent communication through email newsletters, presentations and meetings. Please feel free to subscribe to our email letter, published bi-weekly, by clicking on Subscribe to the right. We are also on Facebook, Twitter, and LinkedIn!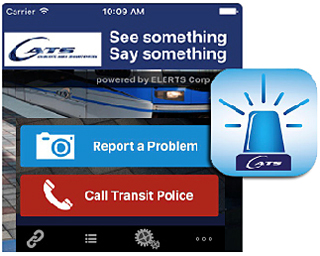 Charlotte Area Transit System is encouraging its customers to enhance their safety with a new smart phone app, the CATS See Say. The app provides an easy and discreet way to get help, says BJ Johnson, with CATS Safety and Security. "The app is monitored by Police Dispatch 24/7," Johnson said. "If an individual uses the app, a certified police dispatcher will get the alert, acknowledge that they have received the alert, and immediately send an officer to investigate,... read more
Need a Specific Article?
View Past Newsletters
View Posts by Category