News in University City: Charlotte North Carolina
University City Partners provides frequent communication through email newsletters, presentations and meetings. Please feel free to subscribe to our email letter, published bi-weekly, by clicking on Subscribe to the right. We are also on Facebook, Twitter, and LinkedIn!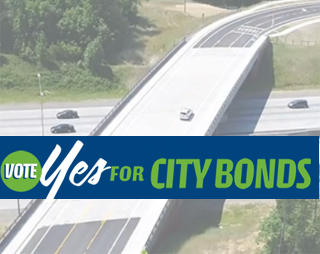 When you go to the polls over the next few weeks, be sure to vote for Charlotte's general obligation bonds. The $223.8 million in projects that the bonds will fund include several that directly benefit University City – including a new bridge linking the research park to light rail; street improvements to make our business district more walkable; and community improvements at the I-485 Prosperity Village. Here's a brief overview of the General Obligation Bonds Transportation Bonds – $118.08... read more
Need a Specific Article?
View Past Newsletters
View Posts by Category