News in University City: Charlotte North Carolina
University City Partners provides frequent communication through email newsletters, presentations and meetings. Please feel free to subscribe to our email letter, published bi-weekly, by clicking on Subscribe to the right. We are also on Facebook, Twitter, and LinkedIn!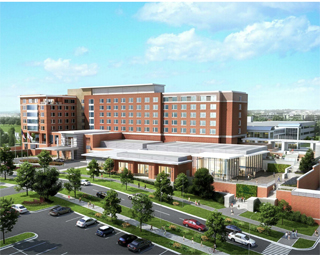 The proposed UNC Charlotte conference center and hotel have drawn plenty of interest, especially from people following the surge of development taking place near the new LYNX light-rail stations on North Tryon Street. Thanks to the Charlotte-Mecklenburg Planning Department, vivid renderings and many building details are now available for public view. You can find the latest site plan and other materials on the department website, among its list of 2018 rezoning petitions, under Petition 2018-047. Site for facility... read more
Need a Specific Article?
View Past Newsletters
View Posts by Category