What does it take to move a historic schoolhouse? An update on University City's Siloam School 
Did you know that one of Mecklenburg County's oldest remaining African American schoolhouses—and one of the community's last standing Rosenwald-era schools—is located in University City?
In the early 20th century, Tuskegee Institute educators, led by Dr. Booker T. Washington, conceived of a program to construct quality, free schools for Black children throughout the segregated rural south. 
Julius Rosenwald, then-president of Sears, Roebuck and Co., stepped in to finance the effort. In North Carolina, over 800 of these structures were built, with roughly 23 in Mecklenburg County. Throughout the decades, the Siloam School in University City has fallen into disrepair.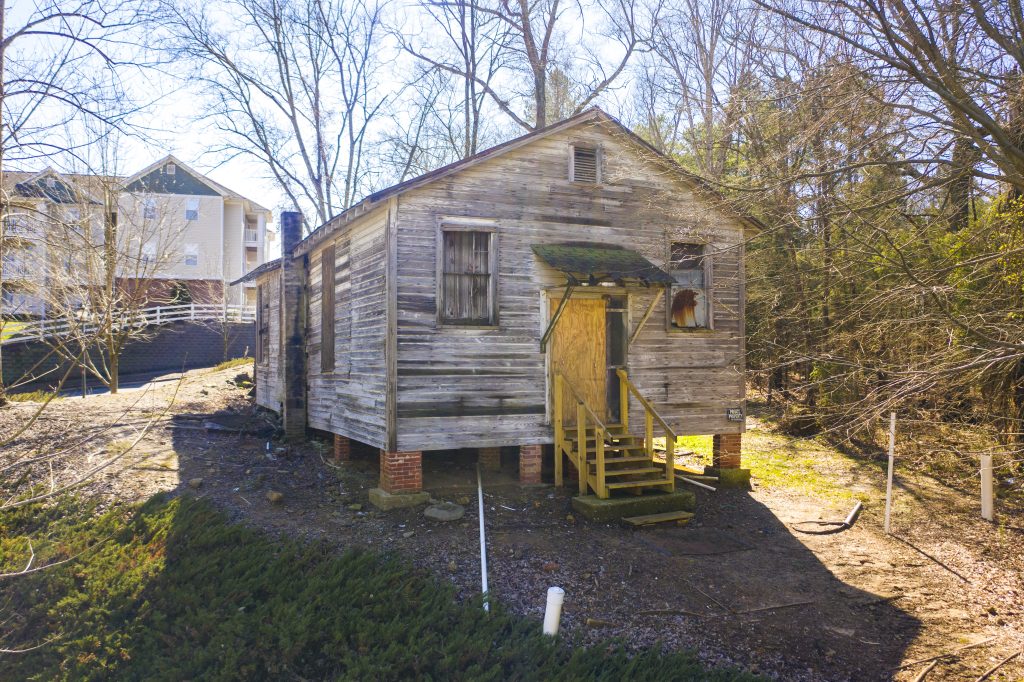 Leading a community effort to save the historic school, the Charlotte Museum of History teamed up with dozens of partners and plan to move the school to the museum, restore it, and use it as a community teaching tool. As of last fall, they exceeded their fundraising goal, raising $1.2 million.
We caught up with Fannie Flono, chair of the Save Siloam School Project Partners committee, to chat about the significance of preserving this structure and where the Charlotte Museum of History is in the process.
What's the significance of the Siloam School and why should we preserve it? 
It's a century-old building that has been on the National Register of Historic Places since 2007, so it's already a recognized historical building. We think this is a good thing for the Charlotte Museum of History campus, where we can tell a larger audience about what it was like to be educated in the South as a Black person in the early 1920s through 1940s, and about how this group of African Americans in the community were so determined to have a better education for their kids that they provided the money, the labor, and everything else to get that school built. It's a very inspiring story.
Why was the Siloam School originally located in the University City area?
It was built to replace another existing school that was not high of quality built by the community near Siloam Presbyterian Church, as was common during those days. After Reconstruction up through the 1920s, a lot of schools for Blacks were built on church grounds. Many churches were built with a stipulation that a school be built as well. Churches were available to provide facilities for schooling, so when there was a decision to build a school separately from a church, they were built on church grounds. The same thing happened with Siloam Presbyterian Church—they had built a school on the church grounds, but then in the early 1920s, Mecklenburg County decided to provide schooling for Blacks and whites, separately. They bought land that was near the church to build this new school, based on the Rosenwald design.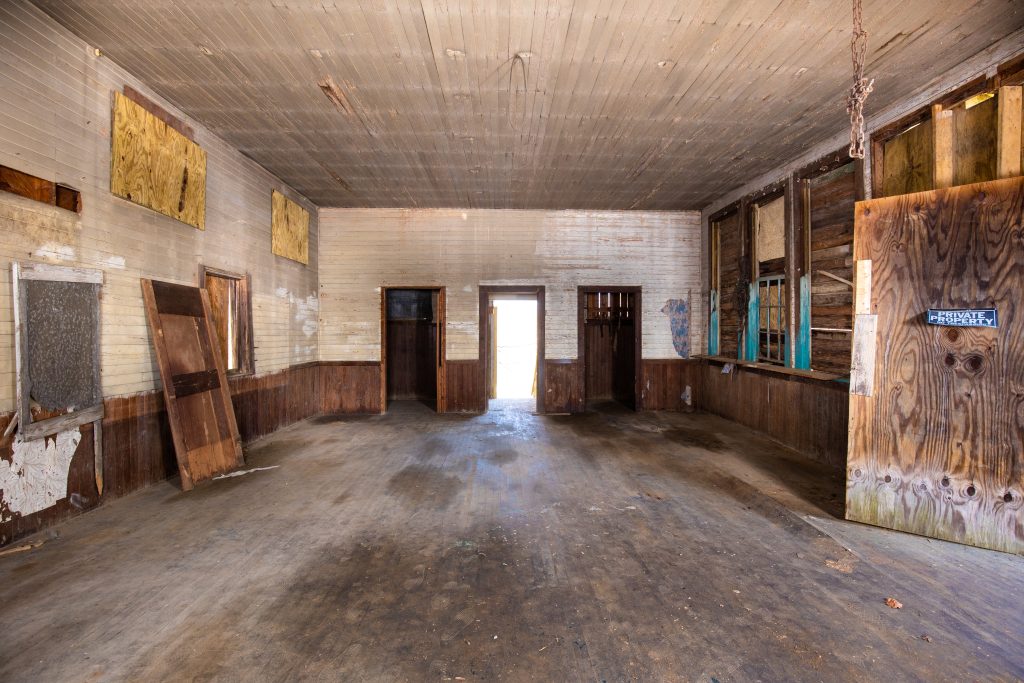 What should people who live in the area now know about the school and the importance of preserving it? 
The Siloam School and Rosenwald schools in general illustrate how Julius Rosenwald and Booker T. Washington joined efforts to create this system that provided more than 5,000 schools across the south and to provide better buildings and better facilities for educating Black children. These two men who were of different backgrounds and grew up differently, and they were able to look past their differences and to join forces to do something that was for the common good. It's an illustration of the determination that communities can have to work past their differences and to do something to provide opportunities for everybody. 
Where will the school go and where are you in the moving process?
The school is currently hidden behind an apartment complex. Tribute Co. was eager to help us save the building, and they are paying for the move. Mecklenburg County, the City of Charlotte, individuals, and lots of generous companies helped raise the funds. 
The museum faces Shamrock Drive and the structure will go behind the parking lot on the right side as you drive into campus. You'll be able to see it from the street. Tribute Co. has already contracted with the people who are going to be moving it. Professionals will place it on a flatbed truck to be moved on city streets. It's a very meticulous process that takes project managers, architects, and engineers who make sure it's a sound enough structure to move. 
What's it been like to be involved in this process and be so close to the move?
For me personally, it's been a very heartwarming and uplifting process. As people began to understand how important it is to understand your history and learn from it, and to have the spaces available to help you do that, they became very involved in this process. Now we stand with $1.2 million ready to go. We plan to have a grand celebration when it's all completed.
Learn more about the Siloam School and stay tuned about future community events.