Why did you decide to open Axe House in University City?
We opened in February in University City, because it's growing and expanding exponentially. I saw a niche for more diverse entertainment. There's a lot for kids, but I wanted to create a live entertainment venue for adults to have fun, too. 
What is different about your business?
Traditionally ax-throwing has drawn-on targets. We have interactive, protected, digital targets, kind of like a video game. Twelve different games are already programmed in, like Monopoly, Tic-Tac-Toe, Candy Crush, and a duck hunting game. I don't think there's anyone in North Carolina, South Carolina, or Georgia doing it like this, and I had to go down to Florida just to see the equipment in person. We also have a splatter paint room. Others are doing throwing, but I do it differently.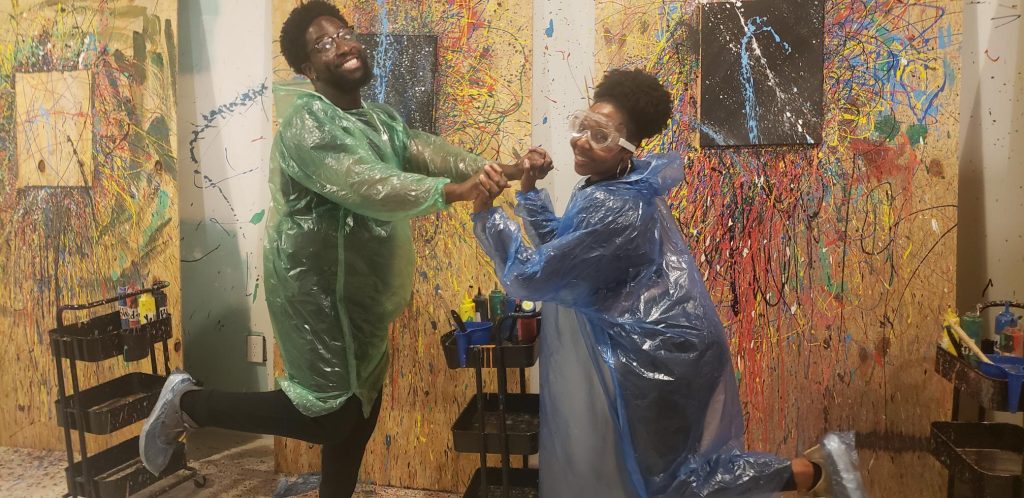 How has it been going so far?
We've aligned ourselves with Armored Cow so we sell their beer. So far we see a lot of families, and we offer corporate events. We get a lot of tourists who are in the area for an event at UNC Charlotte, staying at one of the hotels. 
Tell us a bit about your background.
I'm originally from Chicago, but we moved to Charlotte in 2006 for my wife's job with ESPN, where she worked for nearly 12 years. Today we live in Gastonia. We are a Black-owned business, and I am a third generation Navy. I did six years, starting in San Diego and then moved to Norfolk and then New Jersey aboard the USS Detroit as an interior communications electrician.
What's the greatest challenge so far?
Getting the word out is probably the biggest one, just communication. I have heard that maybe I should not have opened in University City because it hasn't gotten as popular as other areas of town, but I think it's going to blossom. 
University City Axe House is open to the public Thursday through Sunday.