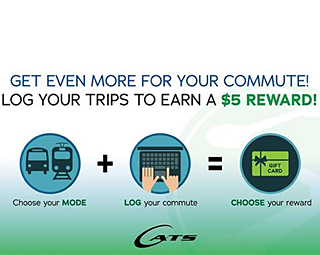 Frequent transit riders can earn rewards up to $25 with a new program offered by the Charlotte Area Transit System.
Through Feb. 28, CATS customers can earn a reward valued at $5 for 10 round trips, a $10 reward for 15 round trips, or a $25 reward for 25 or more round trips.
The rewards can be redeemed at more than 50 retailers and nonprofits listed at the program's website.
To take part, you must download the Way2Go CLT app, log in and start riding. You will receive one point per round-trip commute or ride.
When you are ready to redeem your points, go to the Rewards tab under "Programs" on the Way2GoCLT.com website or in the app and click "redeem" for the reward amount desired.
You will receive a redemption code via email. Click the link in the email and you will be able to select from over 50 retailers and nonprofits from Tango Card's catalog.
Learn more
For full program details, visit waytogoclt.com