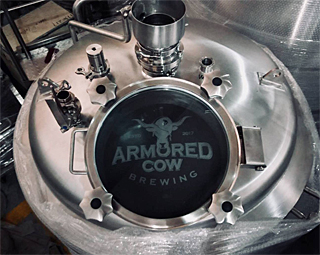 A veteran beer brewer with a unique product line is transforming a University Place retail building for a new brewery. Andrew Kalinoski, former head brewer of Sycamore Brewing Co., said his Armored Cow Brewing will craft and serve gluten-free beers, the Charlotte Observer reports.
Renovations began in early September on 11,000 sf of space in the retail building at 8821 JW Clay Blvd., near the Guitar Center store.
Few craft breweries nationwide offer a full selection gluten-free beer, which is brewed from grains such as millet, rice, quinoa and buckwheat rather than wheat. Kalinoski said that Armored Cow will also offer a limited selection of traditional wheat-based beers.
Local architectural firm Redline Design Group, which has done four other adaptive reuse projects for breweries, created the design for Armored Cow brewery. The facility will include a taproom, brewing area and patio.
Kalinoski hopes to open Armored Cow early in 2019.
Learn more