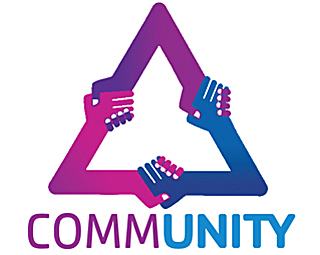 Join us in a celebration of Community Unity on Sept. 21 at University City's Keith Family YMCA.
Created to foster togetherness, inclusiveness, and acceptance, this International Day of Peace observance will begin with an International Potluck at noon (bring a dish to share). Return at 6 pm for an International Festival to celebrate our diverse culture.
Groups join hands to present Comm-Unity
The YMCA of Greater Charlotte, University City Partners, Camino Community Center and Charlotte-Mecklenburg Police are co-sponsoring this day of coming together.
The need for understanding and harmony has never been more important. When people know, support and trust each other, there is less violence, greater safety, and a more protective environment.
Schedule of events on Sept. 21
Noon-2 pm – International Potluck (bring a dish to share)
6-8 pm – International Festival (music, fellowship and light refreshments)
Location: Keith Family YMCA, 8100 Old Mallard Creek Road, at the outdoor pavilion (rain location: basketball gym).
Learn more Visit the Comm-Unity webpage or contact Betsy Driest at 704-716 6709 or betsy.driest@ymcacharlotte.org