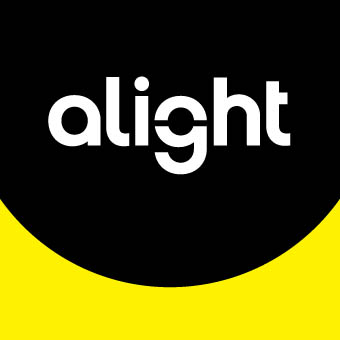 From a news release from Alright Solutions
Alight Solutions, the former outsourcing business of Aon plc, recently announced the next chapter in its more than 25-year history as the leading technology-enabled provider of benefits administration and cloud-based HR solutions, with a new name and brand. Alight Solutions has 14 global centers including offices at Innovation Park in University City.
Following the acquisition by private equity funds affiliated with Blackstone (NYSE: BX) of the technology-enabled benefits outsourcing business of Aon plc, Alight Solutions is reimagining how people and organizations thrive so clients and their people are free to enjoy more in work and in life.
"We are using this opportunity to ignite an entrepreneurial spirit and a culture focused on innovation to help companies and their people meet their rapidly changing benefits, HR and financial needs," explained Chris Michalak, CEO of Alight Solutions. "At Alight, we believe that businesses are powered by people—and when people thrive, companies thrive."
Market leader
Alight is the leader in the markets it serves; first in health and welfare administration and defined benefit administration, first in HR services and third in defined contribution administration.
Alight's 22,000 people across 14 global centers are at the heart of what brings its data and technology to life to create industry-leading solutions for more than 19 million people and their 18 million family members. For its 1,400 clients, including 60 percent of the Fortune 100 and 50 percent of the Fortune 500, Alight offers:
Health & Wealth Solutions that help people improve their total wellbeing—from navigating critical health choices to planning and saving for every life stage—all while working with companies to manage the complexities and challenges of creating meaningful benefits programs.
HR & Financial Solutions that transform the way shared service functions operate into the cloud-based solution that fits the unique needs of each client.
Consumer Experience that applies human insight, creative talent and friendly technology to make it easier for people to interact with HR and get the most out of their benefits.
"We are re-emerging as a standalone organization, drawing on our strong heritage and people-centric approach to forge a new path forward for our company, our clients and their people," said Michalak. "As a newly independent company with a strong capital base, we will be able to invest in innovation and forge new partnerships that allow us to focus exclusively on serving our clients' health, wealth, HR, finance and consumer experience needs."
About Alight Solutions
As the leading provider of benefits administration and cloud-based HR and financial solutions, we enhance work and life through our service, technology and data. Our 22,000 colleagues across 14 global centers deliver an unrivaled consumer experience for our clients and their people. We are Alight. Reimagining how people and organizations thrive.