There's nothing like having company coming to make you freshen your surroundings. The Democratic National Convention and University City's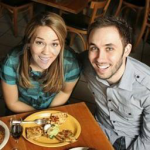 thousands of visitors triggered a flurry of hotel remodelings. Restaurants and shops opened at a similar steady pace, all contributing to University City's uptick.
Fourteen new restaurants opened during the year including Don Pedro Mexican Restaurant, Chipotle Mexican Grill, Yogo Novus, Fuse Sushi & Asian Buffet, China Buffet, Davinci's Pizza, Hwy 55 Burgers Shakes & Fries, Jett's Pizza, Farley's Pizza, Le Kabob Grill, Dunkin' Donuts, Friar Tuck Pub, FruitiCup and Macado's. At year's end, Tulip, US Sushi Japanese Steakhouse and Los Arcos were preparing to open and Nona's Sweets announced it would move to the Worthington once rail demolition began.
University City was one of the very few retail submarkets that built new retail sites during 2012. Wal-Mart led the way by populating a strip of new shops – Dot's, Cato's, Anna's Linens, Sally's Beauty Supply, Lee Nails, The Shoe Department and America's Mattress. The area got more car-care options with Take Five and Firestone as well as construction on a large Marathon station near Wal-Mart.
The long-awaited Belgate development around IKEA was purchased by DDR, whose local properties include Cotswold. Hobby Lobby, PetSmart and Marshall's announced they would relocate from their University City Blvd. sites by spring 2013. World Market, which had vacated the area, will return. Ulta, Old Navy and Shoe Carnival complete that complex. The existing zoning allows for smaller development along IKEA Blvd. so expect more announcements.
Elsewhere in the district, India Grocers, Geovanny Hair Salon, Geeks-N-Things, South Beach Tanning, GNC and Fast Med Urgent Care opened. But the store that opened with the biggest bang was the Guitar Center, drawing several thousand music lovers that first day – University City's biggest opening since IKEA.
The Courtyard kicked off the round of hotel renovations in 2012, followed by Springhill Suites, Sleep Inn, Country Inn and Suites and Comfort Suites. Hilton at University Place upped the ante with a stunning pool area makeover. Hilton's owners then bought the Holiday Inn, which is renovating floor by floor and planning a major first floor and entryway redo.